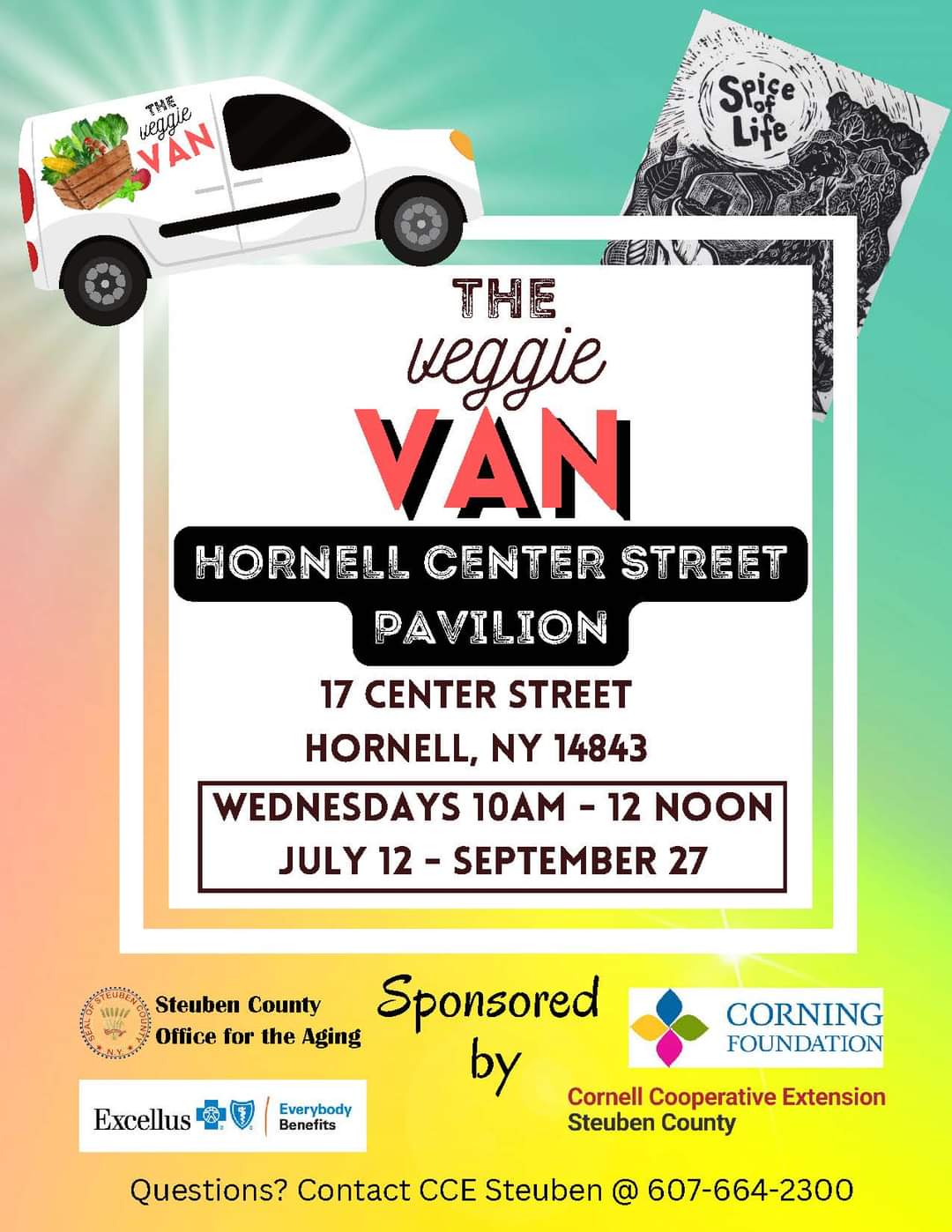 CCE Veggie Van – Center Street Pavilion
Veggie Van
Welcome to the Veggie Van!
The Veggie Van is a chance to shop locally for fresh fruits and vegetables by bringing the produce stand to you!
The Veggie Van will be at select locations throughout the summer, providing residents an opportunity to shop local and eat healthy. Additionally, special events are offered at the Veggie Van site, providing nutrition education and benefits information. The Veggie Van is open to EVERYONE and accepts cash, check, credit/debit,
EBT/SNAP Benefits, and Farmers' Market Coupons (both for Seniors and WIC).
For more information about the Veggie Van, give CCE Steuben a call at 607-664-2300, or call the Steuben County Office for the Aging at 607-664-2298.