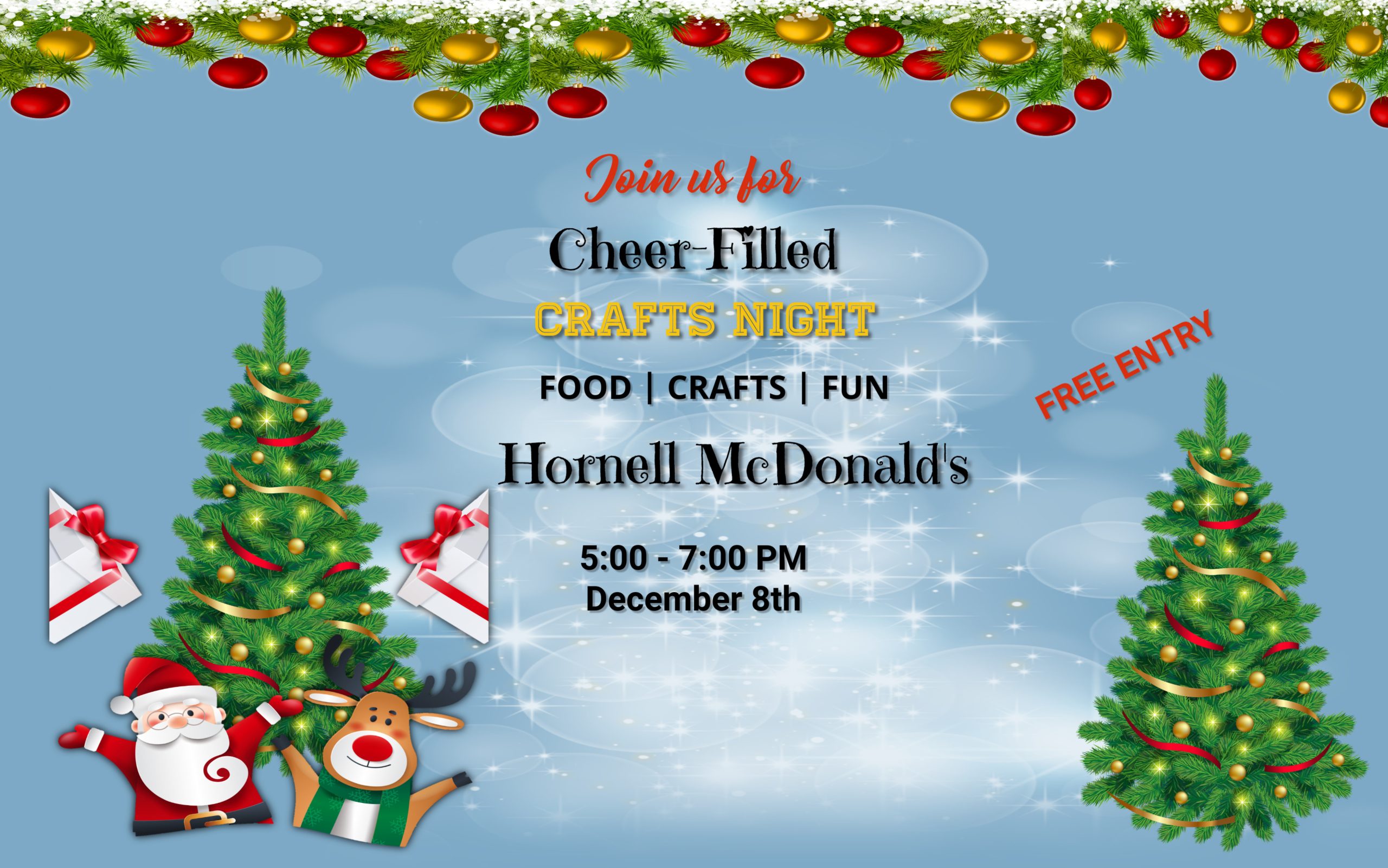 Cheer-filled Crafts Night with McDonalds
Do you or someone you know enjoy making fun crafts and getting into the holiday spirit?
If you said yes then do we have the perfect thing for you!
DECEMBER 8 th
We will be hosting our "Cheer-filled Crafts Night"
From 5:00pm to 7:00pm we will have various crafts and activities for you and your family to enjoy to get yourself all set for the holiday season.
While you're enjoying your time, children 12 and under can enjoy our "Holiday Special!"
1 FREE 12 OZ SODA OR MILK, 1 SMALL FRY AND YOUR CHOICE OF A (4pc NUGGET OR BURGER)
Offer only applies during the allotted time, while supplies last. You get the choice of one item between the nuggets or burger
Come and spend your time with us and set your spirit right this holiday season!