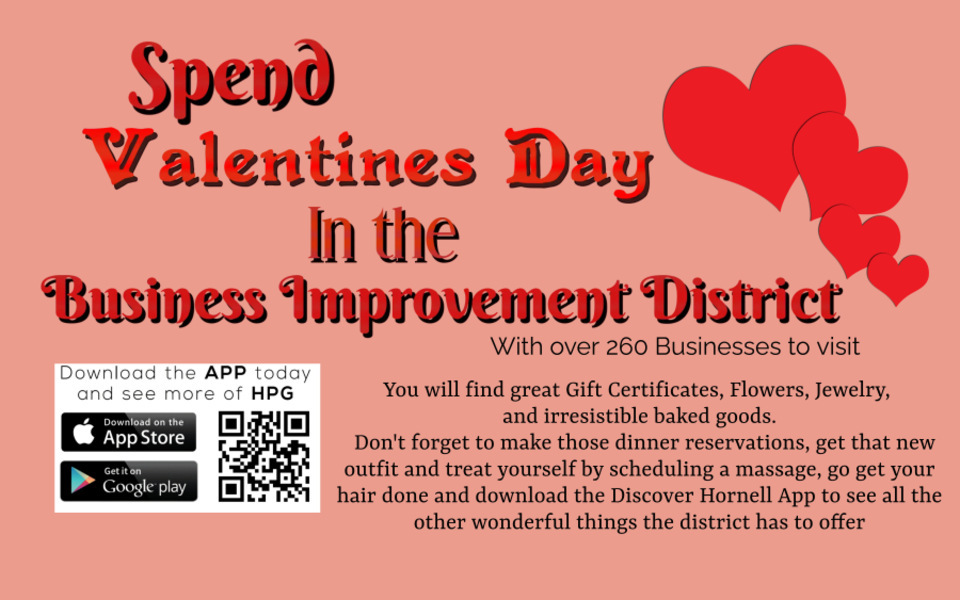 Get ready for Valentines Day
Looking for that perfect Valentine's Day gift?  Then look no further then Hornell's Business Improvement District.
With over 260 Businesses to visit you will find great Gift Certificates, Flowers, Jewelry, and irresistible baked goods.
Don't forget to make those dinner reservations, get that new outfit and treat yourself by scheduling a massage, go get your hair done and download the Discover Hornell App to see all the other wonderful things the district has to offer!