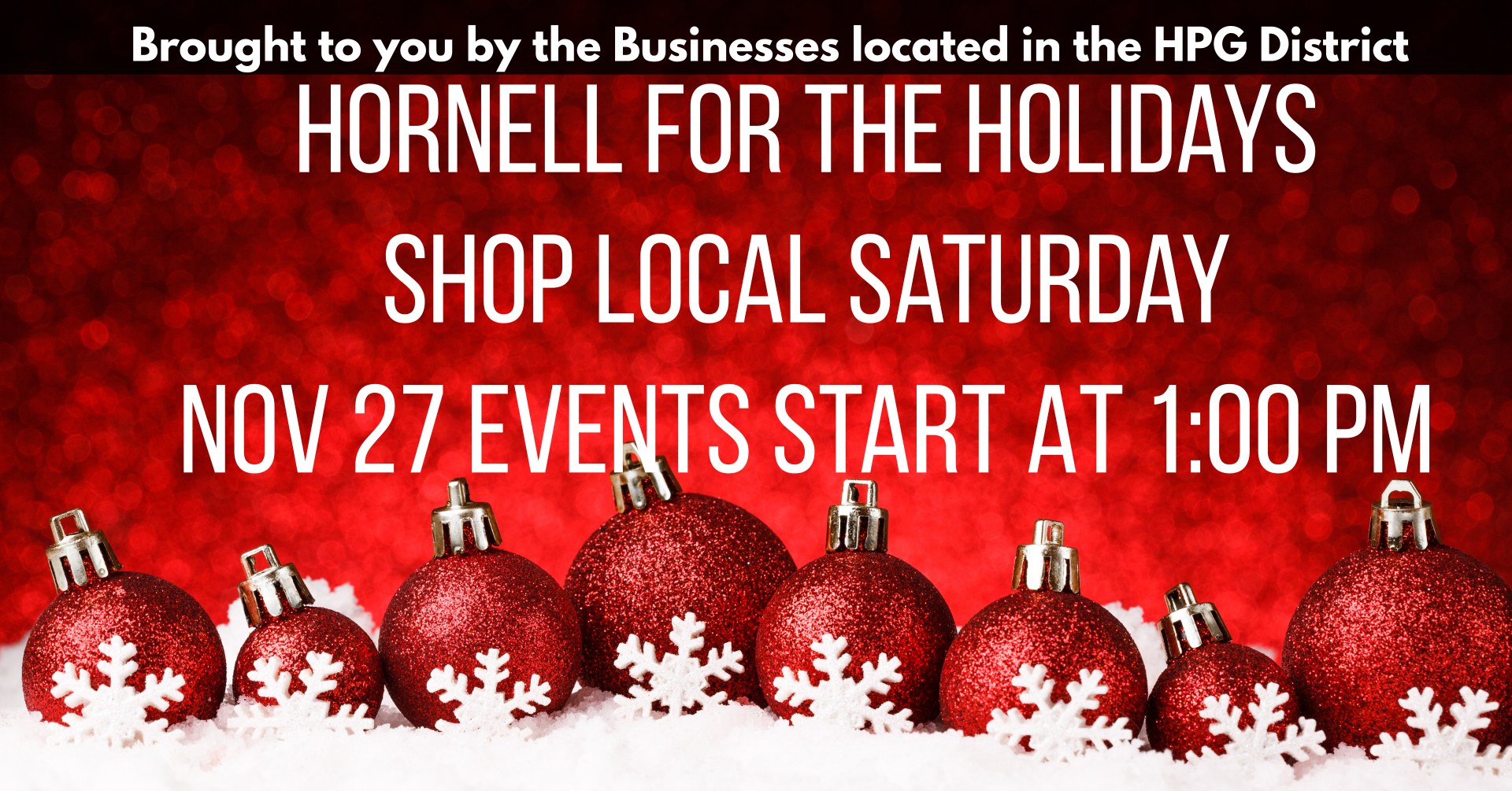 Hornell for the Holidays – November 27 1:00 – 9:00 PM
November 27th – Events will be updated as they are finalized 
Horse Drwan Carriage  1:00 – 4:00 PM will start at Santa's Cottage
Parade -Starts at 5:00 PM  Line up at the Center Street Parking Lot near the Hornell YMCA
Tree Lighting – After the Parade
Santa's Cottage 6:00 – 9:00
Photos – This year the photos are going to be taken by the Hornell High School Students for donations. Supplies are limited, one photo per family please.
Games – Some Free & Pay as you go games this year
Vendors – Craft Vendors Selling Holiday Items
Toys for Tots Donation Point – Turning Point Hornell will be set up to talk toy doantaion
Entertainment / Stage Area –
Please note that any area that shows "TBD" is
open… If any choir, dance studio, or other similar Christmas entertainment would like to volunteer please contact HPG at hornellpartners@gmail.com.
 4:00 – 4:30 – Hornell Intermediate School Band
 4:30 – 5:00 – DJ Sean Stewart
 5:00 – 6:00 – Parade & Tree Lighting
 6:30 – 6:20 – TBD
 6:20 – 6:40 – DJ Sean Stewart
 6:40 – 7:00 – TBD
 7:00 – 7:30 – DJ Sean Stewart
 7:30 – 7:45 – TBD
 7:45 – 8:00 – DJ Sean Stewart
 8:00 – 8:20 – HHS Jazz & Show Choir
 8:20 – 8:40 – DJ Sean Stewart
 8:40 – 9:00 – TBD