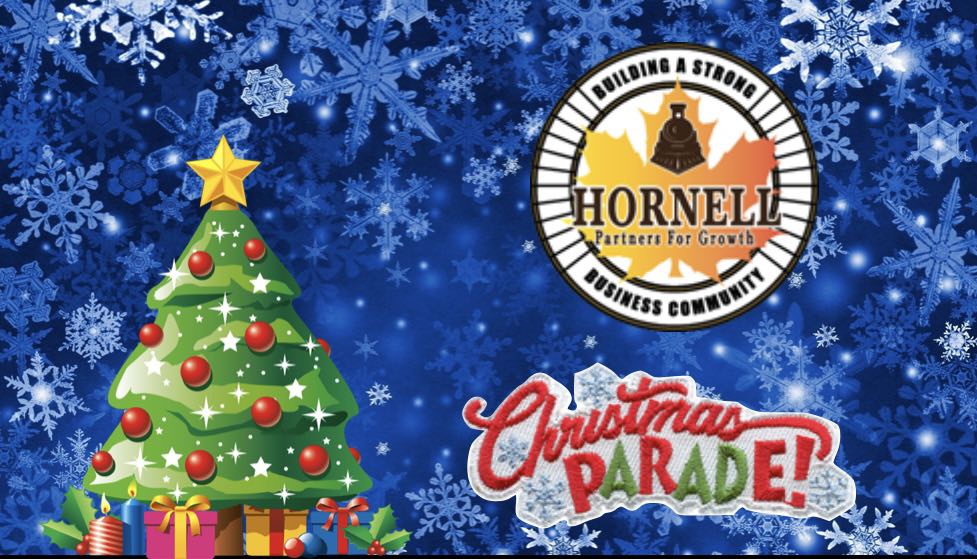 Hornell for the Holidays Parade
Ever want to be in a parade? Looking for a way to advertise your business or club? Then join us by 4:45 in the Center Street Parking Lot on November 25 for a 5:00 PM start time as we escort Santa to officially light the Hornell Christmas tree!
Then make sure to stick around and watch the Hornell High School & Intermediate School Choirs, visit food & craft vendors, and of course visit Santa at his cottage & more!
Decorate your car, truck, even your wagons!!! Play loud Christmas Music, interact with the crowds & have fun!!!!
Route: Center Street, Left on Main, Right on Seneca to Community Bank.