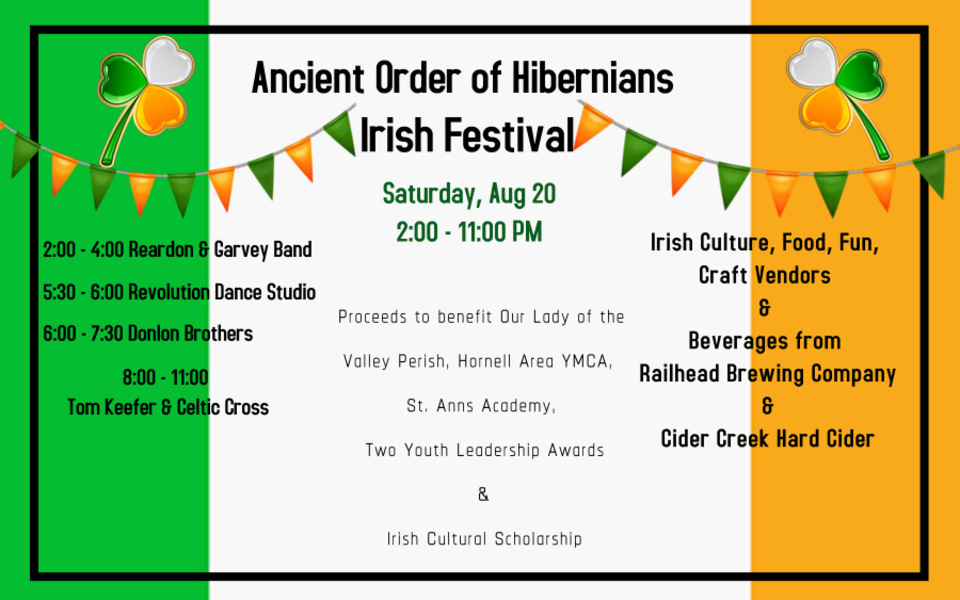 Hornell's Irish Festival
Mark your calendars!  As the Ancient Order of Hibernians bring you Hornells Annual Irish Festival
Saturday, August 20 from 2p-11p at St Ann's Church parking lot (corner of Center/Elm streets).
Reardon and Garvey Band, 2-4
Donlon Brothers, 5:30-7:30
Tom Keefer and Celtic Cross, 8-11.
Irish culture, food, fun, vendors and beverages Railhead Brewing Company and Cider Creek Hard Cider
Proceeds to benefit Our Lady of the Valley Parish, Hornell Area YMCA, St Ann's Academy, Two Youth Leadership Awards and Irish Cultural Scholarship.