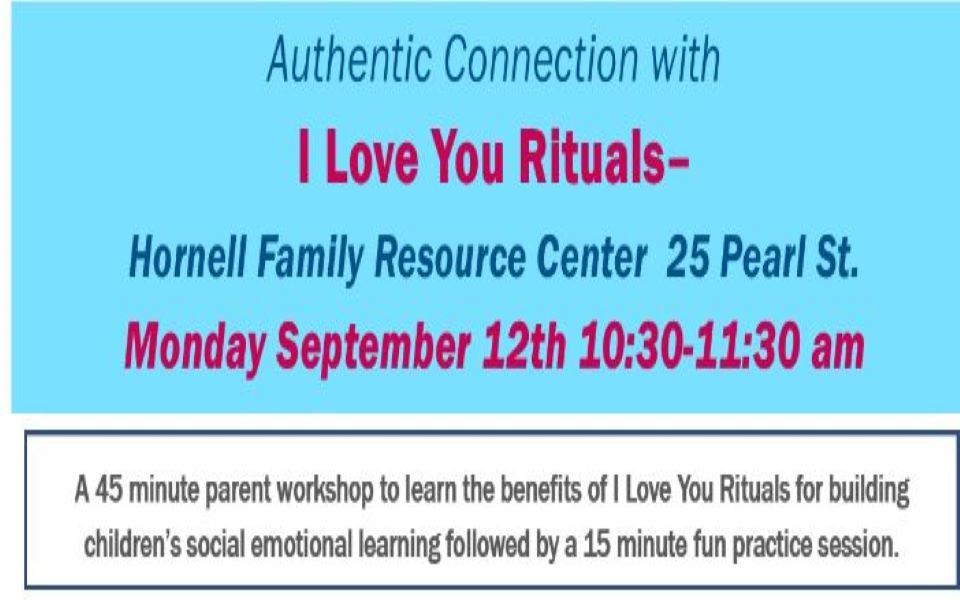 ProAction I Love You Rituals
A 45 minute parent workshop to learn the benefits of I Love You Rituals for building children's social emotional learning followed by a 15 minute fun practice session.
A Fun Activity For Caregivers & Children
I Love You Rituals are playful, one-on-one interactions that build loving bonds while:
Increasing attention span
Decreasing power struggles
and Promoting language and literacy at school or at home.
These brain-building interactions facilitate optimal development for young children and create life long bonds between children and adults
Register at:
https://signup.com/go/rFNHOPo
Childcare available, please register by September 9th.
For more information please call 607-324-1304 or 607-324-1741
Email: tiemeyr@proactioninc.org