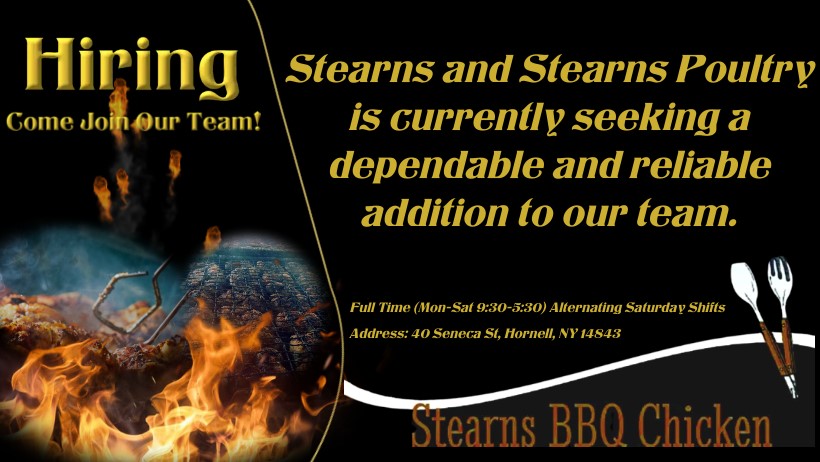 Stearns and Stearns Poultry Job
Stearns and Stearns Poultry is currently seeking a dependable and reliable addition to our team.
Job Title:   Team Member (1)
Job Type:  Full Time (Mon-Sat 9:30-5:30) Alternating Saturday Shifts
Location:  40 Seneca St, Hornell, NY 14843
Job Description/Duties: Food prep, prepare salads, meal plating, maintain a clean workstation area, wash dishes.
Job Qualifications: Must have good customer service skills, and time management skills. Must be 18 years or older.
To apply, please stop into our Main St. location to pick up an application. Resumes are not mandatory, though appreciated. Pay is to be discussed during the interview.