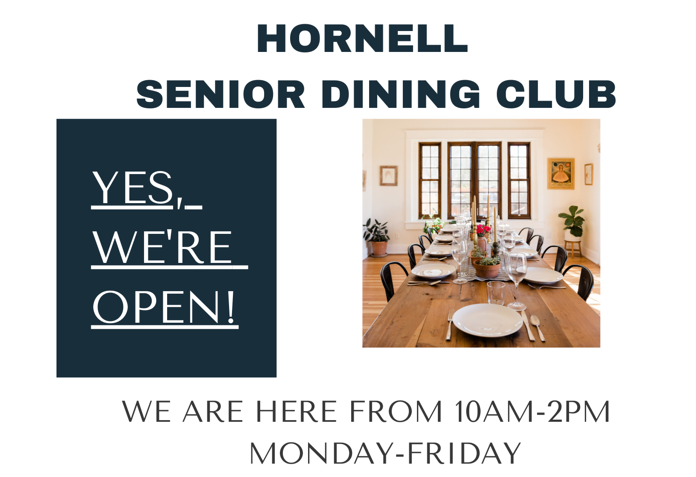 Hornell Senior Dining Club
Did you know that the Hornell Senior Center at 20 Broadway Mall has a Senior Dining Club? If you are 60 or older stop by and join them for a cup of coffee, socialize, enjoy games, crafts, and guest speakers.
Lunch is served from 1130 – 1230 Monday through Friday.
The suggested contribution is $4.00 and if you are under 60 you can join them for $8.75 per meal. If you plan on coming for a meal please make a reservation at least one day in advance by calling Kellie at 607-684-7690.
They accept Cash, Check, SNAP, Paypal, Credit and Debit Cards
They are looking for Volunteer Drivers – Talked to Kellie