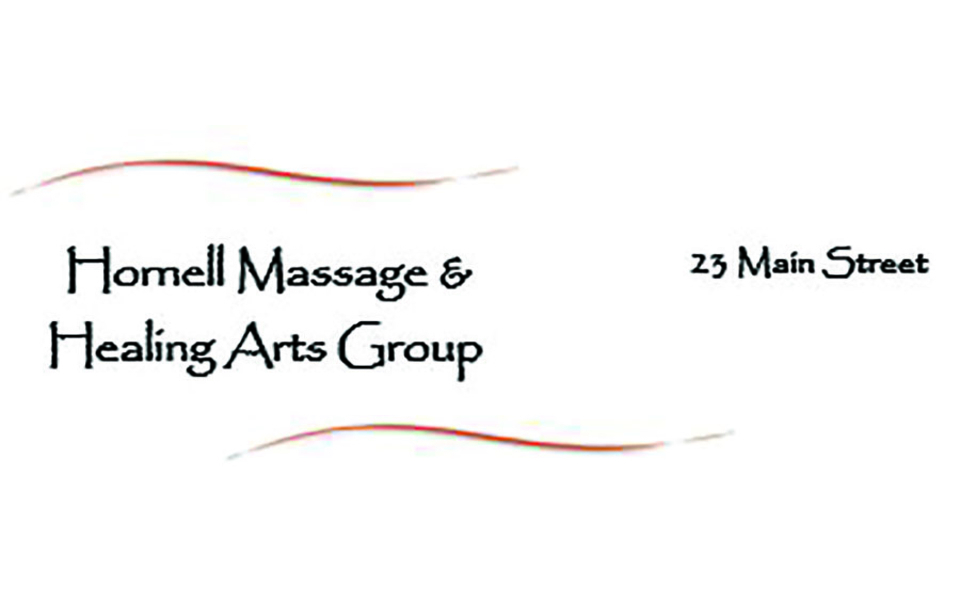 Hornell Massage Group
Kimberly Glover, LMT
call/txt: (607) 382-0035
Therapeutic massage therapy, deep tissue, Swedish, pregnancy
Elliot Jackson, LMT
call/txt: (607) 377-9556
Specializing in deep tissue massage
Holly Dudley, BCST, LDHS
call: (716) 257-3345
email: hollygoodhealth@gmail.com
Biodynamic Craniosacral Therapy
…is especially calming to the nervous system and restores
brain body connection especially after injury. Everyone can benefit from an occasional Craniosacral tune-up!
Patty Amidon, Reiki Master, MSEd
(607) 769-0723
Reiki
For individual appointments, please contact the practitioner directly.  If you'd like to book a couples or side by side massage, group massage event or party, or simultaneous massage appointment, please contact Kimberly at (607) 382-0035.

23 Main Street, Hornell, New York 14843

607-382-0085