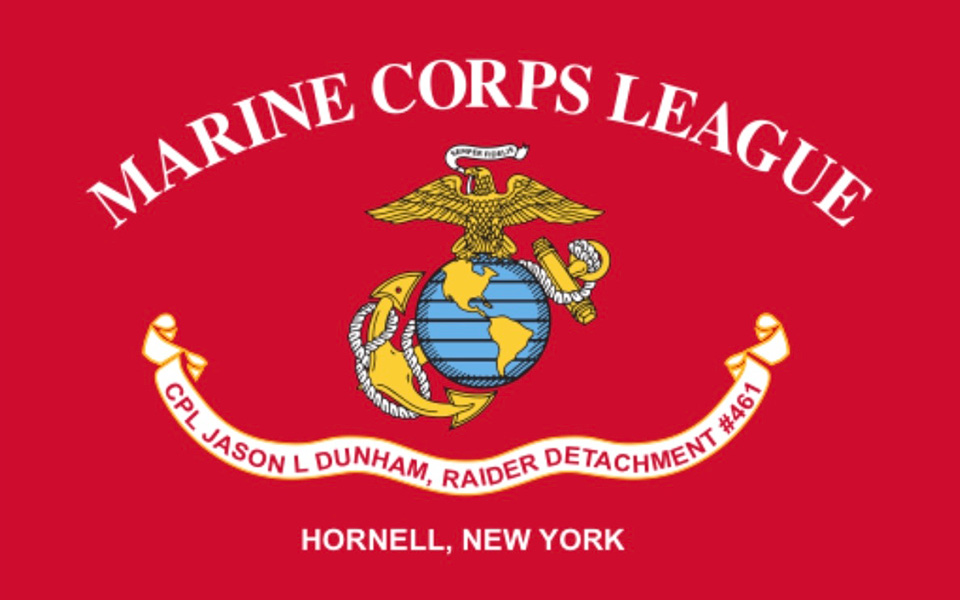 Marine Corps League – CPL Jason Dunham, Raider Detachment #461
Once a Marine Always a Marine.
The Raider Detachment meets at the Hornell VFW on the fourth Wed at 6:00 pm .
Every Marine welcome. Not a Marine but want to be a part? Ask about becoming an associate.
The mission of the Marine Corps League is to promote the interest and to preserve traditions of the United States Marine Corps; strengthen the fraternity of Marines and their families; serve Marines and FMF Navy Personnel who wear or who have worn the Eagle, Globe and Anchor; and foster the ideals of Americanism and patriotic volunteerism.
Contact Name:
A W Hazzard, Jr
245 Canisteo Street
Hornell, NY 14843
Cell 607 368-6525
Fax  607 358-9179
Check out the website to find out more about:
Membership Benefits, Youth Programs, Marine corps League competitions, Veterans Information, Ceremonial Rifle Program, Event Insurance, Marine Programs and Protocols.
"Creating Hope-Saving Lives." Mission 22 to Zero
"Working Together – Working in Harmony

245 Canisteo Street, Hornell NY 14843

607-368-6525