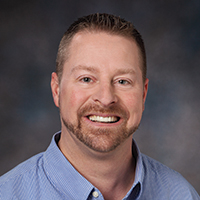 Wegmans is a regional supermarket chain with 100 stores across 7 states.
Wegmans is a family-owned company, founded in 1916, headquartered in Rochester, NY. Danny Wegman is chairman; Colleen Wegman, his daughter, is president and CEO. Danny's daughter Nicole Wegman is sr. vice president. Robert Wegman, Danny's father, was chairman until his death in April 2006.
Helping families live healthier, better lives through food.
Our commitment to you is simple: Every Day You Get our Best. Our customers tell us they choose Wegmans for the helpful people in our stores, help with delicious meals from our chefs, and the freshest ingredients possible. Offering choice, quality and value in every aisle is how we hope to make your shopping experience a genuine pleasure.
Our Hornell Wegmans features a Market Café, with Sushi, Pizza, Sub Shop and Coffee, also a Pharmacy along with everything else you expect from a supermarket and more. We have been making a difference in the community for over 50 years through incredible customer service, volunteering and charitable donations in the community.
Brett was born in Hornell and has been a lifelong resident of the area. He has been with the Wegmans for over 30 years and has worked in numerous southern tier stores including Corning, Elmira, Geneseo and Canandaigua. His roles have included grocery clerk, night manager, front end manager, seafood manager, perishable area manager and currently store manager of the Hornell Wegmans.  Bret has served our community through several boards, such as the Hornell Family YMCA and the Hornell Chamber of Commerce.